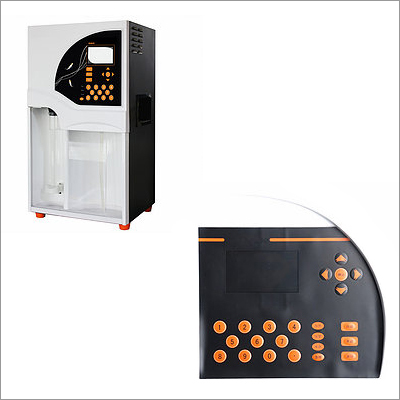 Semi-Automatic Kjeldahl Analyzer
Product Code : K9840
Product Description
We deal in Semi-Automatic Kjeldahl Analyzer of unbeatable quality. These apparatuses come handy for determining ammoniacal nitrogen, volatile acids nitrogen content, nitric nitrogen, protein, phenols, etc. The design of the product is rugged with its highlight being a 4.3" LCD screen. It is also easy to operate as the distillation time can be manually set and the audible alarm fitted in the device beeps once the distillation process is completed. It also has a visual alarm on the screen that aids in easy detection of fallacies in operation. Apart from assuring excellent measurement accuracy, the intelligent design of the product also offers auto cleaning of control system and distiller. The Semi-Automatic Kjeldahl Analyzer we offer also comes with a hi-tech safety protection system that protects it from over-temperature and over-pressure.

Features :-

Consistent performance

Long service life
Rigid design
Hassle free functioning
Key Points :-
Display: 4.3" LCD screen.
Manual/automatic mode fee changeover.
Automatic alkali liquid quantification and filling.
Automatic boric solution quantification and filling.
Automatic or manual filling mode is optional according to test need.
Distillation time can be set freely, and automatic alarming upon completion.
Automatic cleaning of control system and distiller, ensuring high measurement accuracy.
Perfect safety protection system gives distiller and tubes measurement and protection against over-temperature and over-pressure.
Intelligent design of nitrogen tube peripheral facilities include safety designs and displacement hint.
Intelligent cooling water control system achieves cooling water control and test.
Emergency stop operation is able to deal with unexpected accidents.
Automatic fault detection and intelligent audible and visual alarm system are available.
Technical Specifications :-

| | |
| --- | --- |
| Measuring range | 0.~240 mg N |
| Recovery | ≧99.5% |
| Sample capacity | solid ≦6g/sample, liquid ≦16ml/sample |
| Distillation speed | 3~6 min/sample |
| Cooling water consumption | 1.5 L/min |
| Operating mode | Manual/automatic mode |
| Display modes | 4.3" LCD screen |
| Power supply | 220VAC±10%, 50Hz |
| Power | 1.3 KW |
| Net weight | 30 Kg |
| Dimensions | 400×385×735 mm |